Year-Around Comfort: Heat Pumps in Garland, TX
Over the last decade or so, heat pump technology available here in Garland has advanced. Today, all major brands offer central heat pump equipment that is much more efficient and are both quieter and more comfortable than anything previously available.
Air Central HVAC and Bryant
Bryant offers industry leading heating and air conditioning technology. But real difference that you need to consider when choosing a new heat pump system is installation and locally based support near your Garland, TX home or business. Since 2012 Air Central HVAC system specialists help you choose the features you need and size your system properly. And our United States Environmental Protection Agency (EPA) certified air conditioning technicians have many years of experience and will make sure your new heat pump system is installed perfectly.
We will size your system properly. Understanding the needs of homes and businesses in Garland, TX residents come with our decades of heat pump experience. An improperly sized air conditioning system is the number one reason for dissatisfaction with a heat pump system. If the system is too big, you're spending money on equipment you don't need, and your system will be too loud, and will not control humidity properly. And if it's too small, you won't be comfortable on those hottest days of summer.
Our installation technicians focus on safety, quality, and efficiency. We'll make sure that your refrigeration piping is installed and insulated perfectly, and that your ductwork is clean, tight and properly sealed. For us, it's not about doing things fast; it's about doing things right.
Bryant offers split heat pump systems with SEER ratings up to 20.5 and HSPF ratings up to 13. Modern Bryant heat pumps consume electricity responsibly while providing superior comfort and quiet operation. Our installation teams are clean, fast and efficient. If needed Air Central HVAC can often complete your installation the next day.
We deliver personal attention to every job, guiding you through each stage of the process. Our comfort technicians strive to minimize disruption to your home and property, keeping the job site neat and tidy, and going above expectations to fulfill your expectations. For a free estimate on new equipment installation, call us today!
Heat Pump Repair
If your having trouble with your existing Garland area heat pump Air Central HVAC services all brands and offers weekend emergency weekend heat pump repair service. Click here for more information about our heat pump repair services.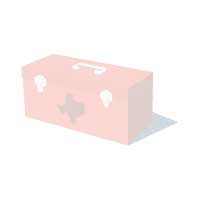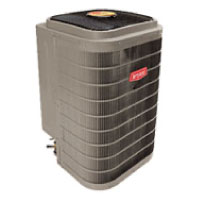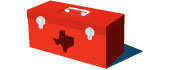 ---
Click the Bryant logo above to learn more about the heat pumps we carry.
Garland Area Heat Pump Rebates and Incentives
Garland Power & Light offer rebates of up to $800 for the installation of a new Bryant split heat pump.
Click here for details:
Other Heat Pump Services
A new and exciting option for some homeowners is mini-split systems. Particularly if you don't have a duct system, or if you have special needs for system zoning click here to check out mini-split heat pump options.
Garland, TX Heat Pump Repair and Maintenance. For reliable efficient operation, your heat pump needs consistent maintenance. At Air Central HVAC we offer our heat pump Maintenance Program. With membership, we take the worry out of your indoor comfort system. Click here for details.
If your heat pump needs service or emergency repairs, we offer 24-hour emergency service. Our EPA Certified heating techs have the experience, and our service vanes stock most parts needed for common heat pump repairs. Click here for more information on our heat pump service.
All of the air conditioning technicians at Air Central HVAC are licensed and insured. Our air conditioning and refrigeration contractor license number is TACLB43316C.